NIAGARA-ORLEANS LEAGUE: FIELD HOCKEY
2021 Final Standings

Congratulations to Niagara-Orleans League Champion Akron.

1. Akron, 12-0-0 (Champions)

2. Barker, 9-3-0

3. Medina, 8-4-0

4. Roy-Hart, 7-6-0

5. Kenmore/City Honors, 5-7-0

6. Newfane, 2-10-0

7. Wilson, 0-12-0
Player of the Year:

Congratulations to the 2021 Niagara-Orleans League Player of the Year for Field Hockey:
Sportsmanship Recognition:

Congratulations to the 2021 N-O League Sportsmanship Award Team and Individual for Field Hockey:

Team: Wilson
Individual: Bella Marino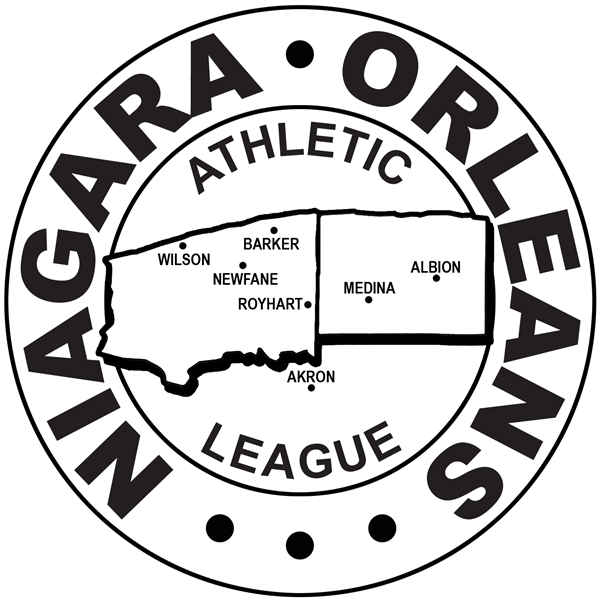 Field Hockey File Library
2021 Niagara-Orleans League 1st Team

Congratulations to the 11 members of the 2021 Niagara-Orleans League Field Hockey 1st Team.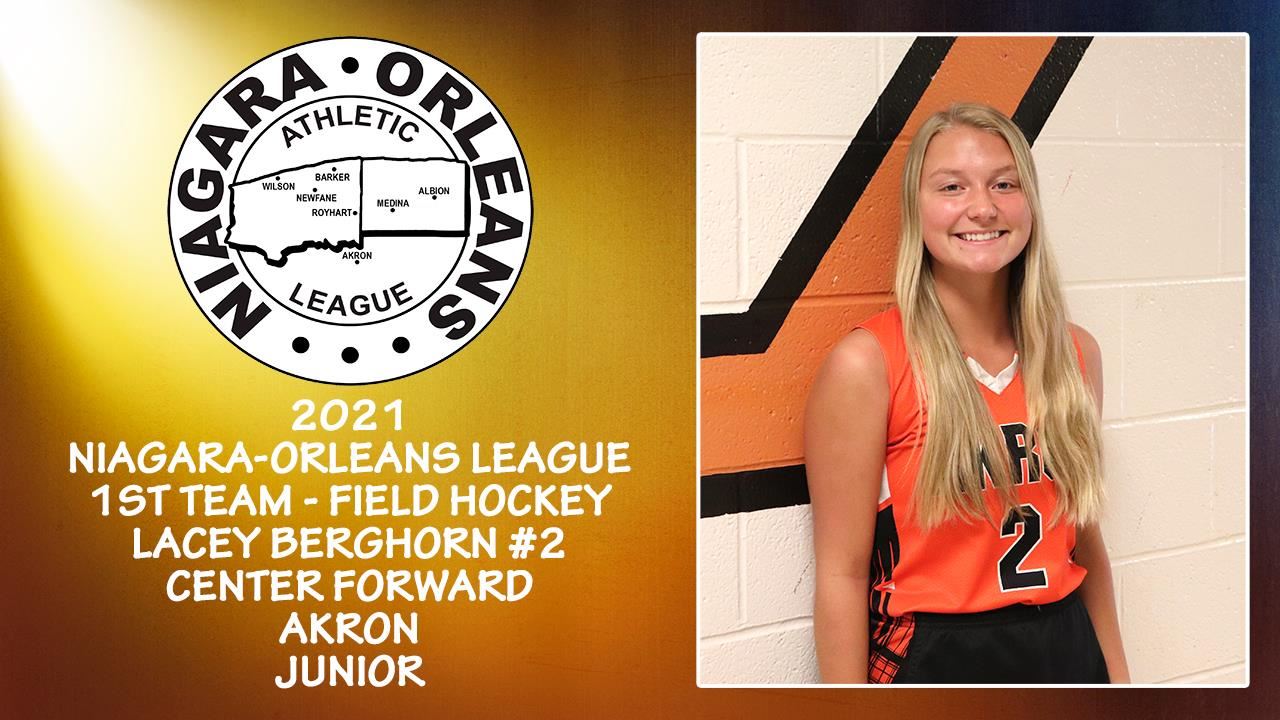 Phone:
Email:
Degrees and Certifications:
Lacey Berhorn #2

SCHOOL: Akron

GRADE: 11

POSITION: Center Forward

STATS: 40 Goals

BIO: Junior Lacey Berghorn, has been a four year veteran who was selected for the 2020 All-Western New York Field Hockey, 1st team. Lacey has upheld her reputation as a formidable forward on the field and repeated her 2020 recognition as the leading scorer in Section VI. Berghorn finished Niagara-Orleans League play with 40 goals.

The Akron Lady Tigers accrued a 12-0 league record, all shutouts, with the impressive contributions from Lacey at the center forward position being a major factor in the team's accomplishments. Lacey has scored in each game and had multiple goals in each contest, often when playing for less than half the game. The opposing teams have been unable to contain Lacey. She was usually marked with at least two defenders. She found a way to elude the top defenders and employed her speed and advanced stickwork to score. She had an uncanny ability to mix up her scoring mechanics as she scored off reverse sweeps, flicks, chip shots, lifts, and bullet drives. She played an integral part in Akron's execution of play selection off corners. Lacey also was very adept at passing in the circle to open teammates. Her positioning was instinctive as was her rushing the net. She has an incredible work ethic that has shown in her progress each season.

With all her success, Lacey remains humble, displays impeccably good sportsmanship, and encourages her teammates every step of the way.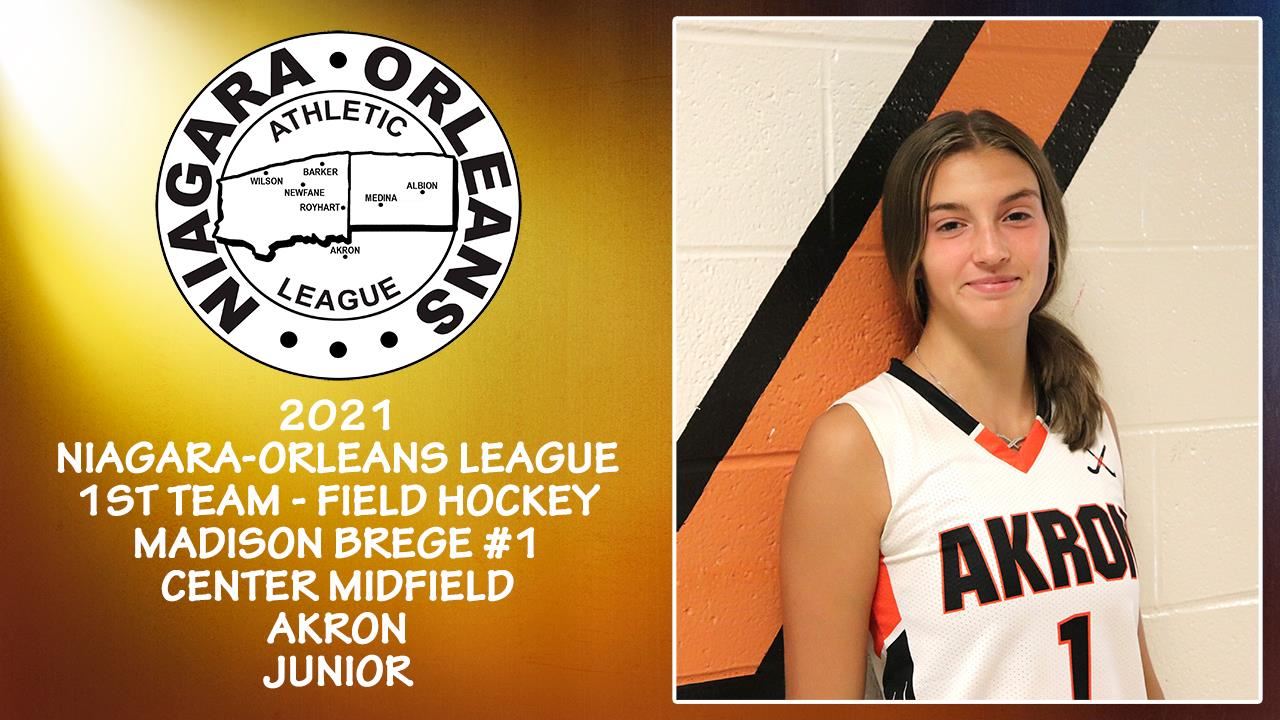 Phone:
Email:
Degrees and Certifications:
Madison Brege #1

SCHOOL: Akron

GRADE: 11

POSITION: Center Mid

STATS: 7 Goals

BIO: Junior Madison Brege is a Niagara-Orleans League 1st team selection based on her extraordinary contributions to the success of the Akron Varsity Field Hockey team. Madison is a four year veteran player, playing in the center midfield position. Madison had a reputation to defend as she was selected to the All-Western New York 1st Team in 2020. This season, her elevated level of play was instrumental in the team achieving a 12–0 record (all shutouts) with team stats that included amassing 126 goals while preventing any opposing team from scoring.

Madison is noted for her aggressive attack on the ball, her blistering shots on corners as the Akron hitter, and her unrelenting endurance. Madison demonstrates she can play the full 100 yards length of the field as she constantly fed our offense the ball at the top of the circle, as well as kept the assigned opponent from getting any shots on goal. Throughout the season, Madison scored seven goals while earning several assists on multiple goals scored off corners. Throughout all games this season, Madison was able to intercept the ball when opponents tried to initiate any offense. Once she obtained control of the ball, she was able to maneuver it to our end of the field and proved masterful at distributing it into the circle. Her effectiveness in each game stems from her implementation of horizontal movement as well as her advanced stickwork.

"Madison is very coachable and makes any needed adjustments on the field each game. Madison is a "gamer" to be sure and "the hub" of our team." - Coach Mary Borden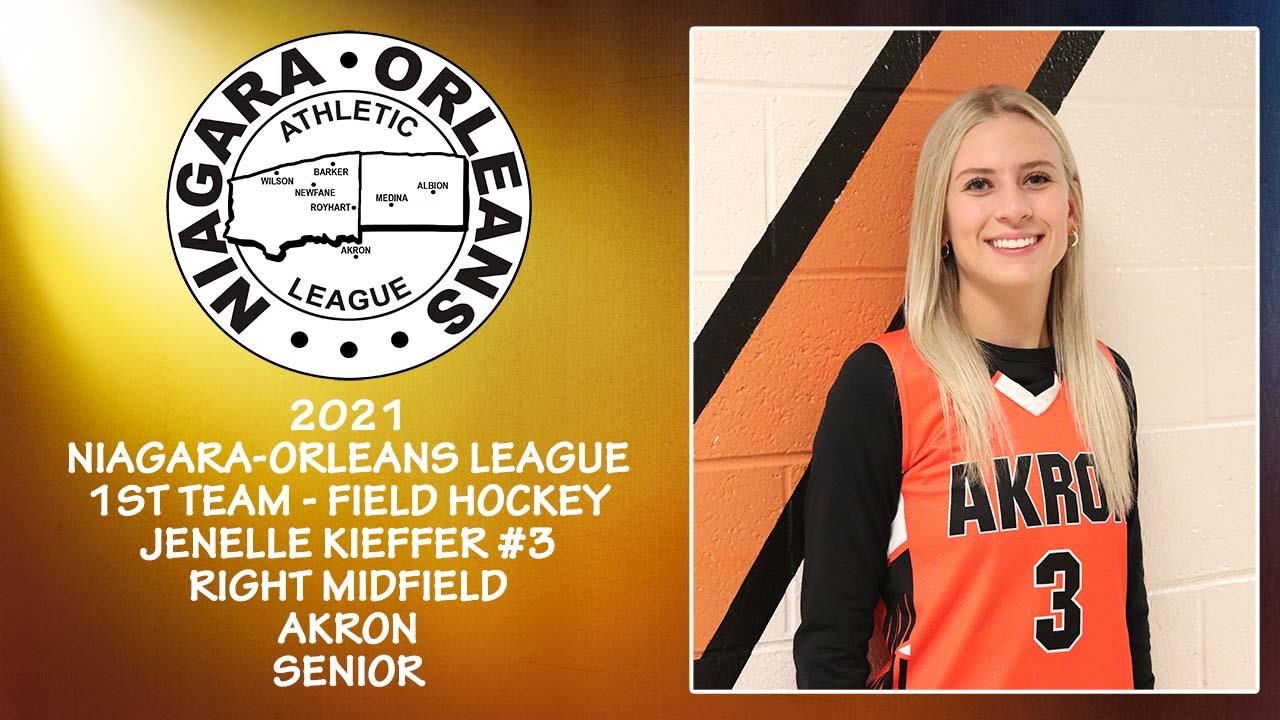 Phone:
Email:
Degrees and Certifications:
Jenelle Kieffer #3

SCHOOL: Akron

GRADE: 12

POSITION: Right Midfield

STATS: 15 Goals

BIO: Jenelle, like her teammates who have also been selected 1st team, is a four year veteran on the team. Jenelle's top attributes as an impact player on our team were her ability to steal the ball while tackling her opponent, her spin reverse dribbling horizontally across the field, her blistering shots on net from the top of the circle, and her acceleration to the ball. Jenelle's speed allowed her to sprint back and recover on defense to prevent any opponent from scoring a goal. Jenelle had a keen sense of positioning on the field. She cut hard and got open off ball. She took most of the team's 25 yard hits and made very smart choices, often resulting in subsequent scoring. Jenelle had multiple assists as well as netted 15 goals, and served as the inserter for the Akron corners. In terms of team support, no one tops Jenelle. She found the good in all her teammates play and always was the positive voice that lifted the team.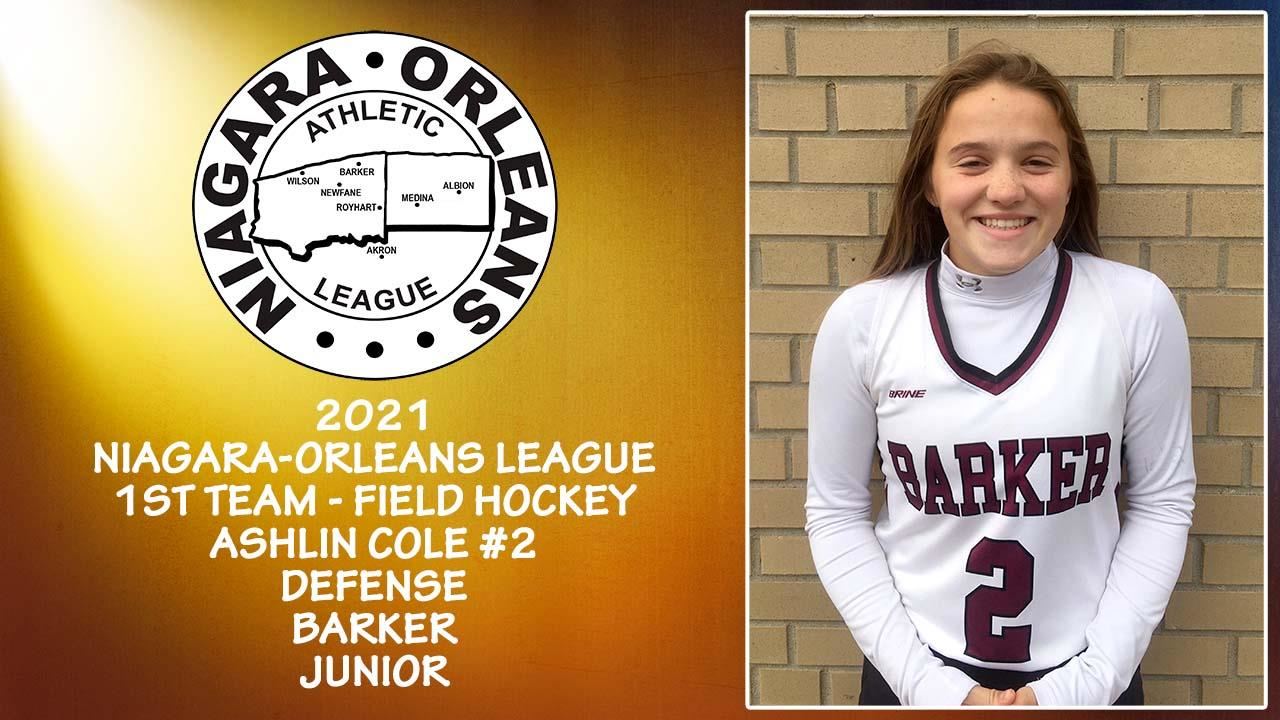 Phone:
Email:
Degrees and Certifications:
Ashlin Cole #2

SCHOOL: Barker

GRADE: 11

POSITION: Defense

STATS: 2 Assists

BIO: Ashlin Cole has made a defensive impact on the team since she was first promoted to Varsity during sectionals when she was in 8th grade. Ashlin is a tremendous defender. She has great closing speed when recovering and does an excellent job of channeling players to the outside. Her ability to clear the circle and defend well in tight spots in the defensive circle makes her one of the top defenders in the league. Her two regular season assists came on penalty corners.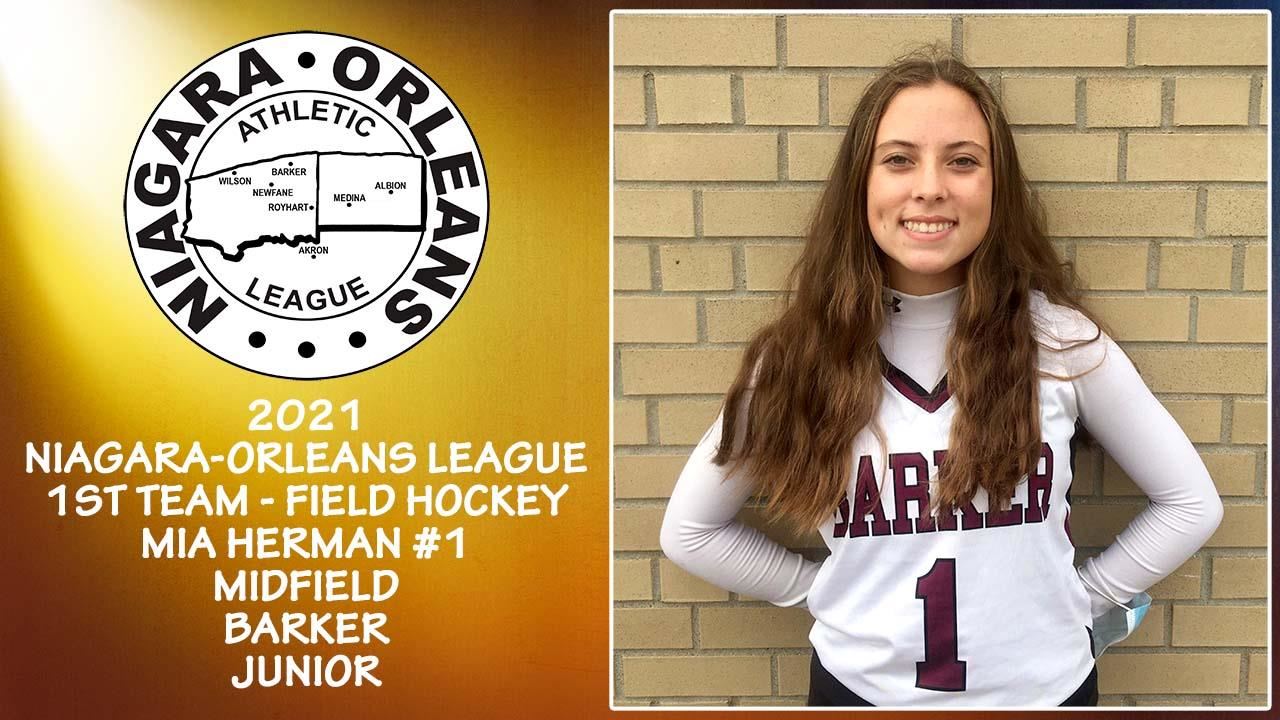 Phone:
Email:
Degrees and Certifications:
Mia Herman #1

SCHOOL: Barker

GRADE: 12

POSITION: Midfield

STATS: 9 Goals, 5 Assists

BIO: Mia Herman was a key midfield player. She has been a contributing player to the varsity team since she was promoted in 8th grade for sectional play. She is diverse in her skills and always willing to play where her team needs her. She was an integral part of our offensive and defensive penalty corner unit and was been involved in many Barker goals on penalty corners. She finished the regular season with 9 goals and 5 assists.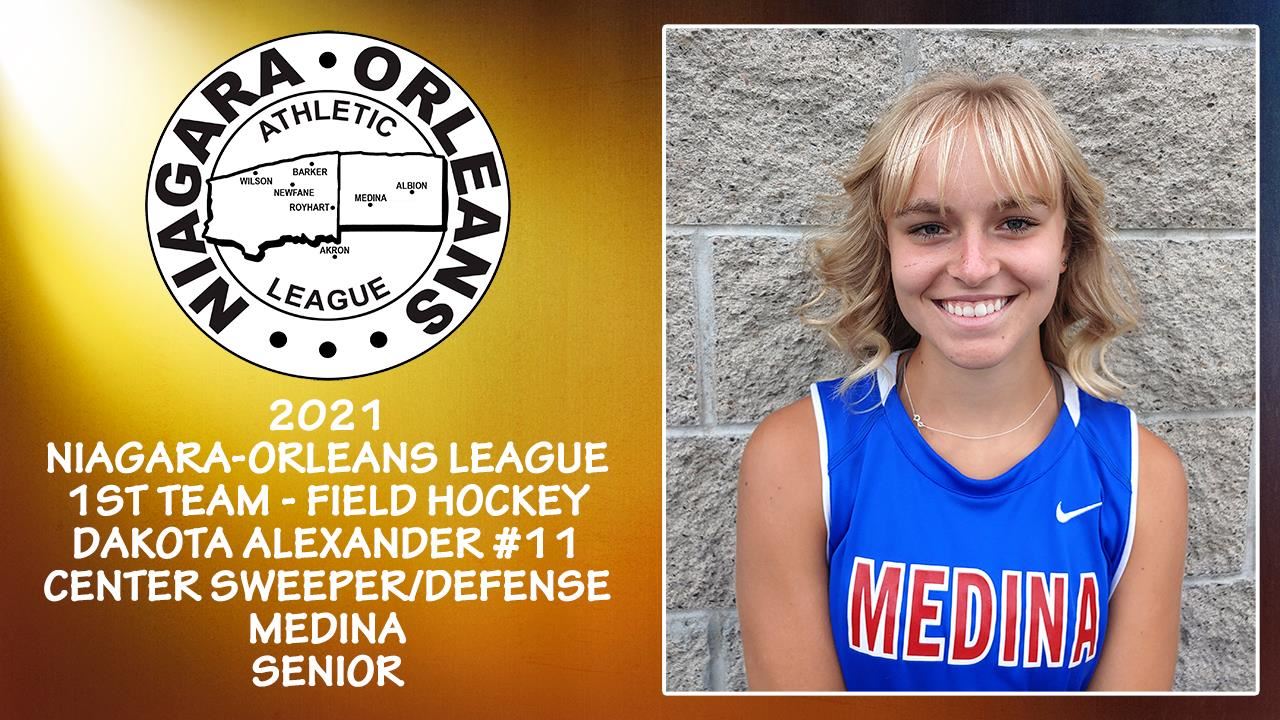 Phone:
Email:
Degrees and Certifications:
Dakota Alexander #11

SCHOOL: Medina

GRADE: 12

POSITION: Center Sweeper/Defense

STATS: 1 Goal, 2 Assists, 5 Defensive Saves

BIO: Dakota has been a 3-year varsity player in the sweeper position. She has developed incredible field knowledge and vision. She was the key to the success defensively this season. She had 1 goal, 2 assists, and 5 defensive saves this season. Dakota had big plays to stop opponents offensive players from scoring. She was an integral part of both the offensive and defensive corners. She had the ability to transition from the back field, and carried the ball onto offense. Dakota was also a scholar-athlete and academically a top student. She plans on playing field hockey in college.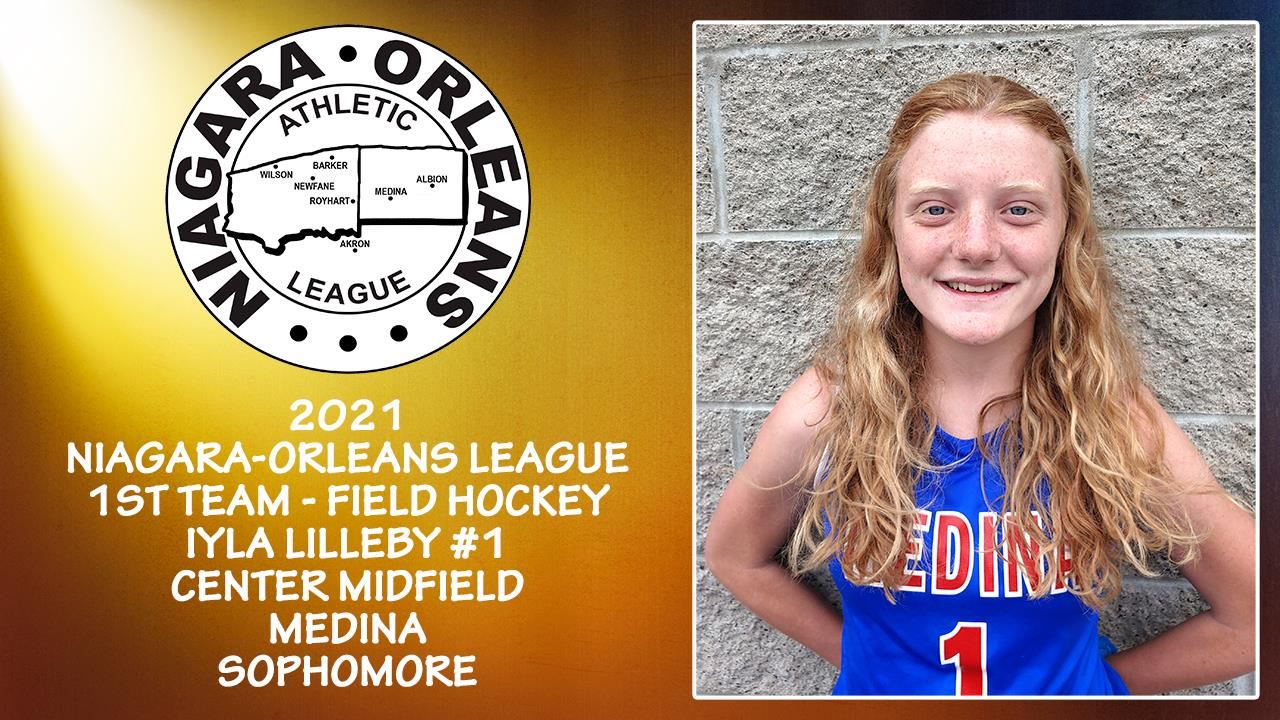 Phone:
Email:
Degrees and Certifications:
Iyla Lilleby #1

SCHOOL: Medina

GRADE: 10

POSITION: Center Midfield

STATS: 23 Goals, 8 Assists, 31 Points

BIO: Iyla is small, but fierce. She played very aggressive and had excellent speed and stick handling skills. She carriesd the ball very well down the field...end-to-end. She was frequently seen taking on the opponents' defense and goalie. Iyla had a team leading 23 goals and 8 assists, for 31 total points. She had excellent vision of scoring opportunities, and often came up big in important situations in the circle. She scored the game winner in overtime at Barker. Iyla has aspirations of playing field hockey in college.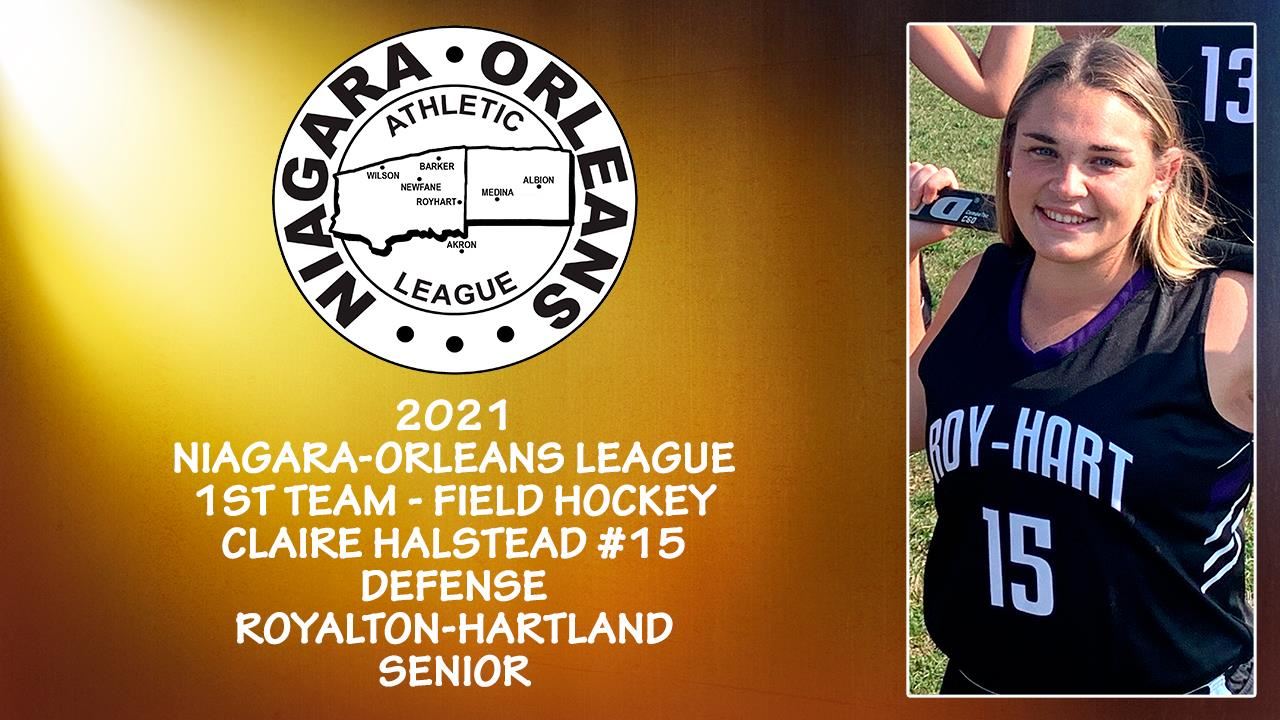 Phone:
Email:
Degrees and Certifications:
Claire Halstead #15

SCHOOL: Roy-Hart

GRADE: 12

POSITION: Defense

STATS:

BIO: Claire has been a force for the Rams for several seasons with her strong drives and intense defensive play. She has been responsible for ball movement which has led to many goals for her team for the past 2 seasons. She was a leader on and off the field with her teammates and peers. The Rams have focused several of the corner plays around her forceful drive. She transitioned from defense to offense quickly and has been a huge asset in defensive saves for her team. Claire works all year round on her field hockey skills and has brought her skills to the next level. She was tough and dominant on the field. She was found in almost every play on the field, and never gave up. She was a work horse for the Rams and has been a contributor to not only the wins of the Rams, but also the close losses this season. When big games were on the line, Claire fought to the end. Claire was vocal on the field, encouraged and supported her teammates, and also communicated to officials, when needed. Claire possessed a determination on the field and got things done.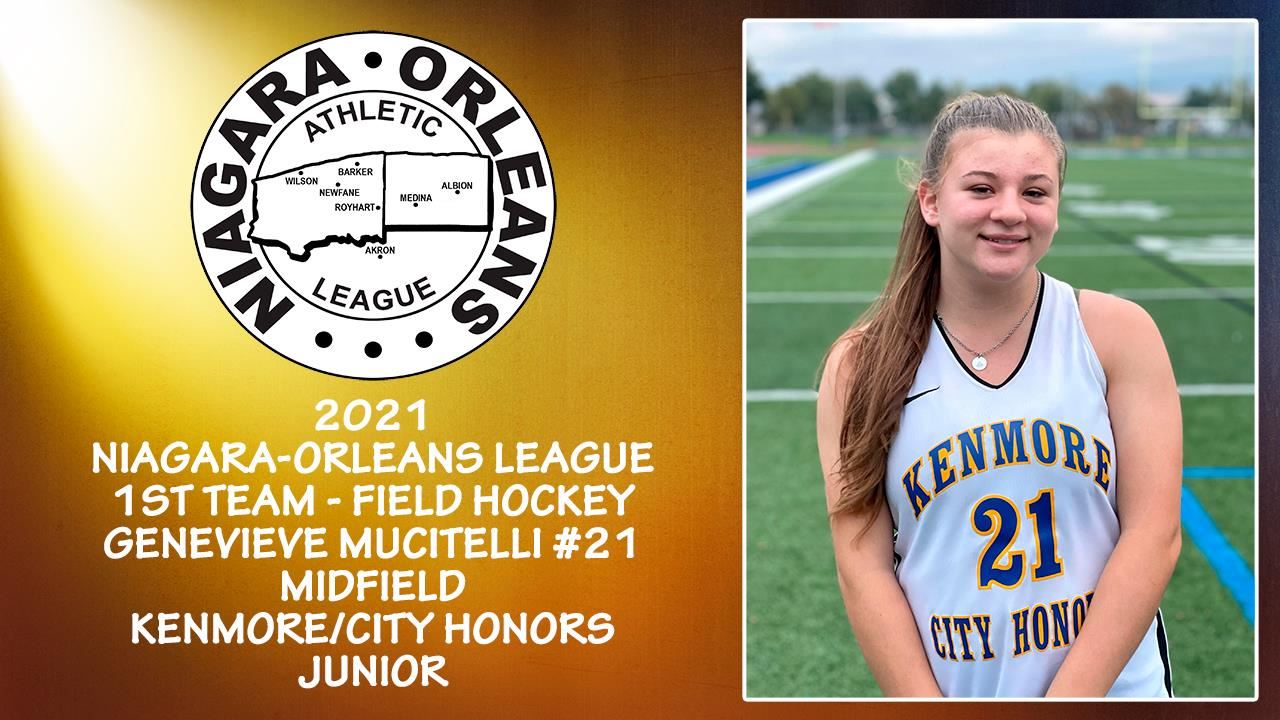 Phone:
Email:
Degrees and Certifications:
Genevieve Mucitelli #21

SCHOOL: Kenmore/City Honors

GRADE: 11

POSITION: Midfield

STATS: 4 Goals (3 on penalty strokes)

BIO: Genevieve was an outstanding midfielder and team captain. She was everywhere on the field. Genevieve had one of the strongest drives. Her desire for success is second to none. She worked hard in practice and it was evident in games. Her command for the ball and her willingness to give 100% commitment to go get it helped the team win games. She scored 4 goals. 3 of her goals were scored on penalty strokes.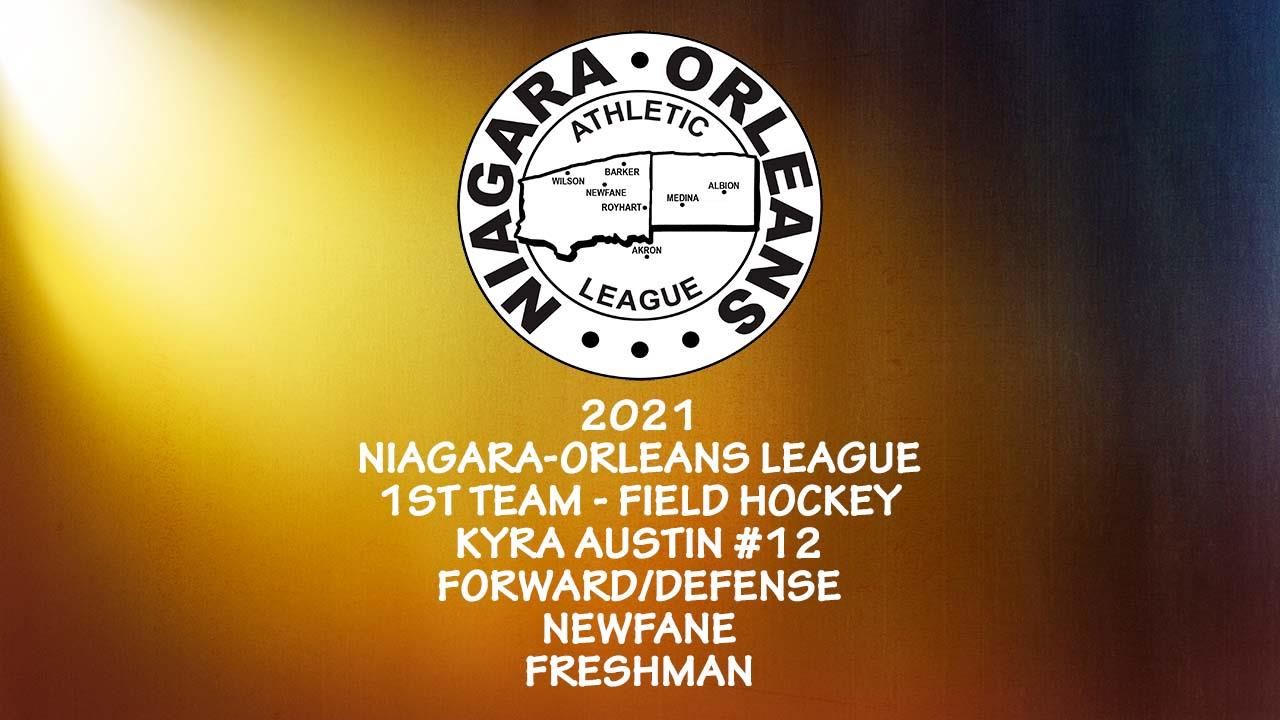 Phone:
Email:
Degrees and Certifications:
Kyra Austin #12

SCHOOL: Newfane

GRADE: 9

POSITION: Mid/Forward

STATS:

BIO: "I am nominating Kyra for All League due to the fact that no matter where I need her to play either mid forward or at defense she is ready to go to that position and give it her all. She is a team player and is always cheering on the team. When it comes to playing defense she is always right there charging and going after the ball. Her drives are amazing and I am so happy to be her coach and to see what the next 3 years are going to bring." - Coach Kristina Nagel.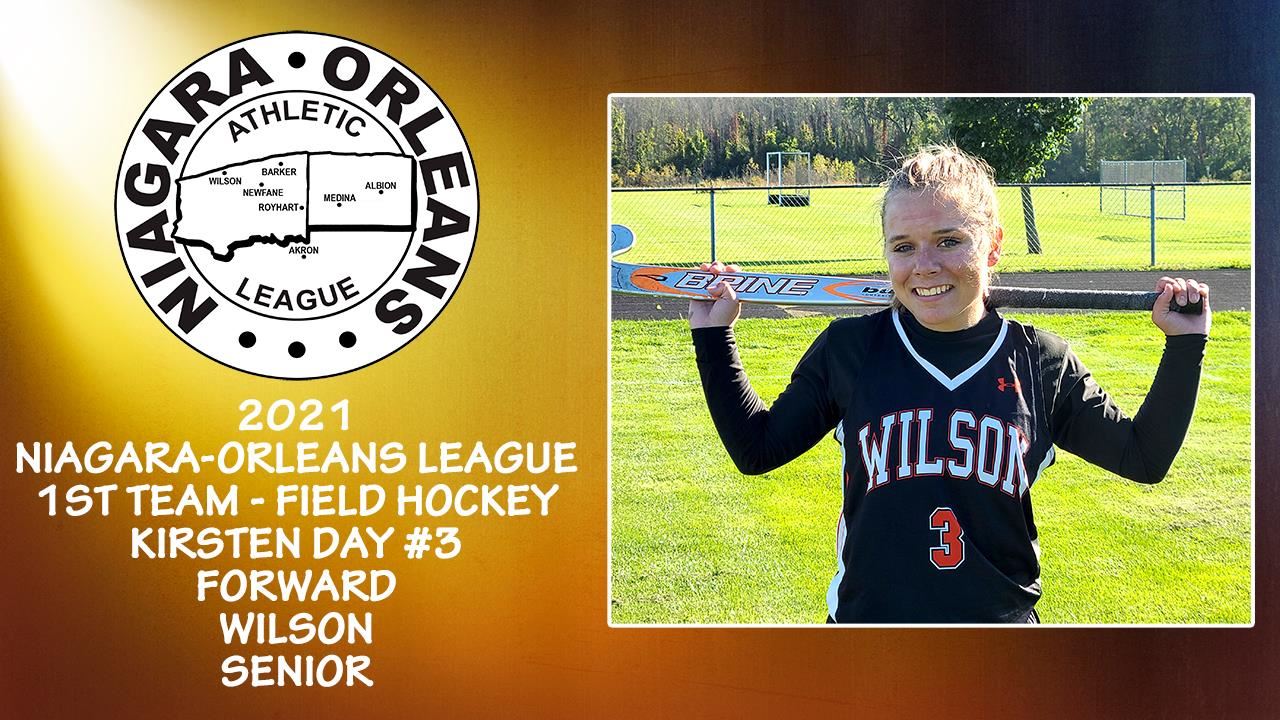 Phone:
Email:
Degrees and Certifications:
Kirsten Day #3

SCHOOL: Wilson

GRADE: 12

POSITION: Forward

STATS: 3 Goals

BIO: Kirsten has played field hockey since she was in 7th grade. She has worked hard to improve her skills from season to season. Kirsten not only led the team in goals this season, but also led by being a great role model with team spirit and optimism. From day one of this season she came prepared and ready to fill some big shoes. She will be greatly missed by her coaches and teammates.
All League Selections:

Congratulations to the 2021 N-O League selections for 1st Team, 2nd Team and Honorable Mention for Field Hockey.
| Season | Player | School | Year | Position | Recognition |
| --- | --- | --- | --- | --- | --- |
| 2021-2022 | Lacey Berghorn | Akron | 11 | Midfield | Niagara-Orleans League 1st Team |
| 2021-2022 | Madison Brege | Akron | 11 | Midfield | Niagara-Orleans League 1st Team |
| 2021-2022 | Jenelle Kieffer | Akron | 12 | Midfield | Niagara-Orleans League 1st Team |
| 2021-2022 | Ashlin Cole | Barker | 11 | Attack | Niagara-Orleans League 1st Team |
| 2021-2022 | Mia Herman | Barker | 11 | Midfield | Niagara-Orleans League 1st Team |
| 2021-2022 | Genevieve Mucitelli | Kenmore/City Honors | 11 | Midfield | Niagara-Orleans League 1st Team |
| 2021-2022 | Dakota Alexander | Medina | 12 | Defense | Niagara-Orleans League 1st Team |
| 2021-2022 | Iyla Lilleby | Medina | 10 | Midfield | Niagara-Orleans League 1st Team |
| 2021-2022 | Kyra Austin | Newfane | 9 | Attack/Defense | Niagara-Orleans League 1st Team |
| 2021-2022 | Claire Halstead | Roy-Hart | 12 | Defense | Niagara-Orleans League 1st Team |
| 2021-2022 | Kirsten Day | Wilson | 12 | Forward | Niagara-Orleans League 1st Team |
| 2021-2022 | Laicy Karczewski | Akron | 12 | Defense | Niagara-Orleans League 2nd Team |
| 2021-2022 | Emerson Polkowski | Akron | 12 | Defense | Niagara-Orleans League 2nd Team |
| 2021-2022 | Alexandria Roland | Akron | 12 | Attack | Niagara-Orleans League 2nd Team |
| 2021-2022 | Alexis Weeks | Barker | 12 | Midfield/Forward | Niagara-Orleans League 2nd Team |
| 2021-2022 | Aaliyah Wheat | Barker | 11 | Defense | Niagara-Orleans League 2nd Team |
| 2021-2022 | Alannah Smith | Kenmore/City Honors | 11 | Midfield | Niagara-Orleans League 2nd Team |
| 2021-2022 | Lydia Fox | Medina | 11 | Forward | Niagara-Orleans League 2nd Team |
| 2021-2022 | Penelope Schalck | Medina | 8 | Forward | Niagara-Orleans League 2nd Team |
| 2021-2022 | Cheyenne Stilwell | Roy-Hart | 12 | Midfield | Niagara-Orleans League 2nd Team |
| 2021-2022 | Natalie Rossi | Wilson | 10 | Midfield | Niagara-Orleans League 2nd Team |
| 2021-2022 | Isabelle Jone | Akron | 11 | Defense | Niagara-Orleans League Honorable Mention |
| 2021-2022 | Sophia Jones | Akron | 11 | Forward | Niagara-Orleans League Honorable Mention |
| 2021-2022 | Olivia McClaine | Akron | 10 | Forward | Niagara-Orleans League Honorable Mention |
| 2021-2022 | Lilly Monthony | Barker | 11 | Goalkeeper | Niagara-Orleans League Honorable Mention |
Last Modified on November 18, 2021