Hall of Fame Members (Alphabetical List)
Athlete
Clymer Central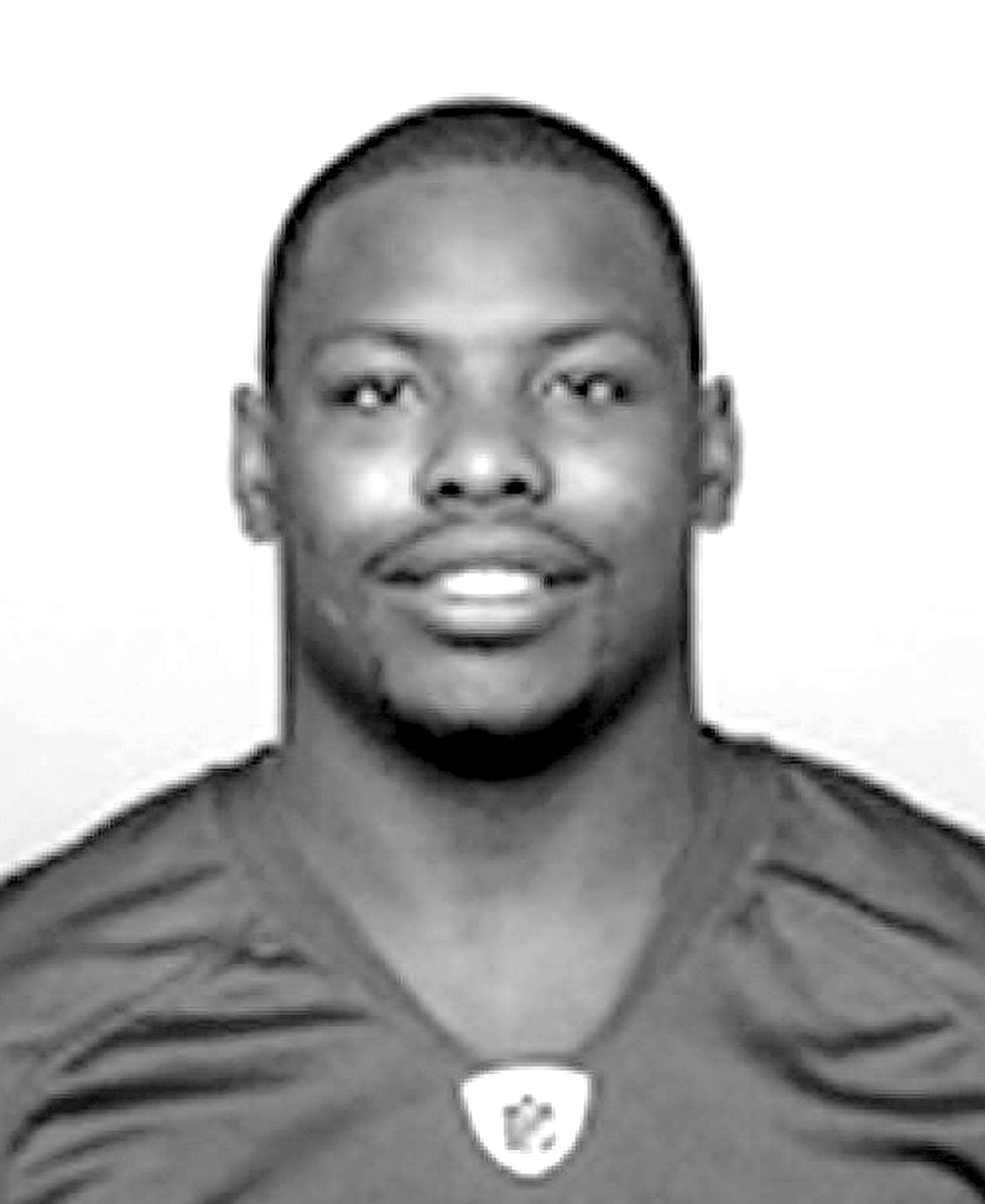 Jehuu Caulcrick was born August 6, 1983 in Liberia. At the age of 9, he moved to Findley Lake, New York with his mother, Bonita and sister, Mardea. Jehuu learned the game of football while attending high school at Clymer Central School, one of the smallest high schools in Western New York, and currently, the smallest football playing school in New York State. He also participated in track & field, where he won the Class title in the shot put.
Jehuu played for Coach Howard McMullen at Clymer. He led the team to four straight Section VI Class D championships and four consecutive appearances in the State Final Four, including an appearance in the State Class D championship game in 1999. He accumulated 100 career rushing touchdowns, and is the all-time rushing leader with 6,559 career yards. As a junior, he gained 1,670 yards on 205 carries and scored 33 touchdowns. As a senior, he was named Western New York Player of the Year after he rushed for 2,161 yards and 28 touchdowns. He was named Class D Player of the Year by the New York State Sportswriters Association and Player of the Year by The Buffalo News and The Post-Journal. He was a three-time All-State and All-Western New York selection. He was also named to PrepStar's All-Eastern Team. Going into college, Superprep rated him the second best fullback in the nation, and Rivals.com ranked him 5th best.
Jehuu attended Michigan State University where he received a degree in Sociology. During his college years, he played tailback and part-time fullback. In 2004, as a freshman, he was named to the Big Ten All-Freshman Team by Sporting News. He finished with 619 yards on 113 carries. As a sophomore, he played in all 11 games. He rushed 89 times for 478 yards (5.4 avg.) and a team-leading seven touchdowns. As a junior, Jehuu played in 11 of 12 games, including six starts at running back. He finished with 426 yards on 108 carries (3.9 avg.), and again led the team in rushing touchdowns with 6. As a senior, he had 872 yards on 222 attempts and 21 touchdowns (a then MSU single season record) splitting time with Javon Ringer. Jehuu was an honorable mention All-Big Ten selection by the media. He was also named one of four team captains by his teammates. He led the Big Ten and ranked 11th in the nation in scoring with 9.7 points per game. Jehuu's 240 career points are seventh most in MSU history. He was a pre-season honorable mention All-America selection by Street & Smith's. He was also named Big Ten Co-Offensive Player of the Week after scoring a career-high four touchdowns vs. UAB. His 532 career rushing attempts rank 7th most in Spartan history. During his time at Michigan State, he totaled 2,395 career yards (4.5 avg.), ranking 10th all-time in MSU history. His 39 rushing touchdowns are second-best in MSU History (4 behind Lorenzo White's record of 43).
Professionally, Jehuu played for the Tampa Bay Buccaneers, San Francisco 49ers, and the Buffalo Bills. After his time with the Bills, Jehuu retired from professional football.
Currently, he resides in Western New York where he is head coach of Southwestern Central High School's football team. He is also a broadcaster for Time Warner Cable Sports and a public speaker.