Hall of Fame Members (Alphabetical List)
Coach
Jamestown City Schools
Originally form Detroit, Michigan, Wally Huckno graduated from Union City High School (PA) in 1958. During his high school career,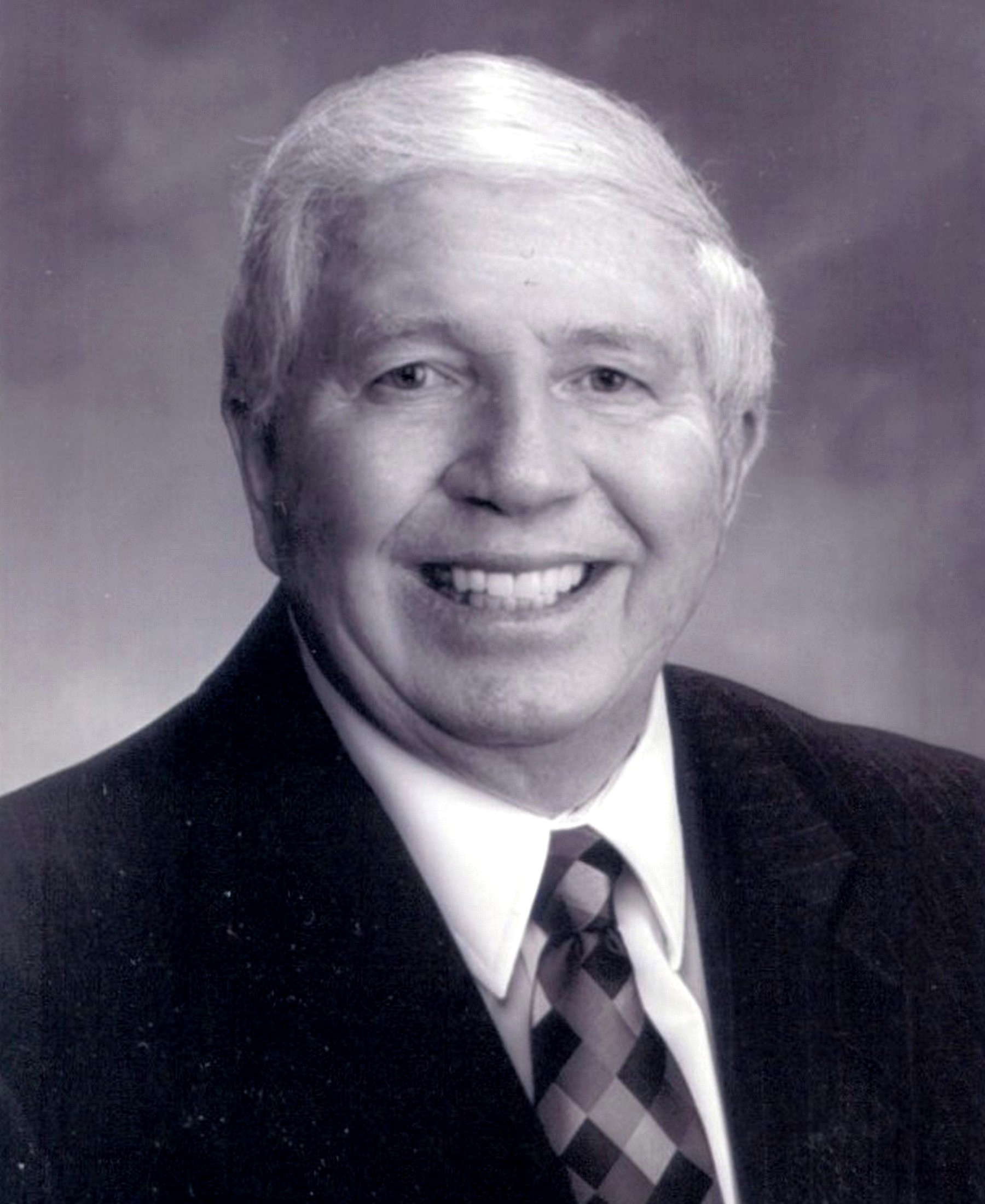 he was awarded the "U" letter in junior high football and basketball for the 1955 season and lettered in both football and basketball for both the 1956 and 1957 seasons. In 1963, he graduated from Edinboro University with a Bachelor of Science Degree in Social Studies and English. He then attended graduate school at Edinoro, Fredonia, and Canisius College. His first teaching job was for the Jamestown Public School system. His career spanned almost 43 years, 32 of which were spent as an English teacher and the last 10 and 1/2 were spent as Jamestown's Athletic Director before retiring in January of 2004.
Wally began his coaching career at Lincoln Junior High in 1963. He assumed the football head coaching spot at Lincoln in 1972 and over the next four years won 3 Chadakoin Valley Junior High Championships where in one stretch the Lincoln Knights won 25 straight games. From 1976-1982, he was Jamestown's assistant football coach. He was then appointed head coach in 1983 and remained in that position for 21 years, finishing as the Red Raider all-time leader in career wins with a career record of 159-47-1. During his coaching career, Wally received the following "Coach of the Year" awards: Large School (83', 86', 93', 94' 95', and 00'), WNY Football Coaches (83', 86', 93' 94', and 95'), Super Seven Coach (86'), Chautauqua County (86', 90', 93', 94', and 00'), NYS Football Coaches Association (94' and 00'), NYS Sportswriters (94', 95', and 00'), Chautauqua Sports Hall of Fame (96'), Binghamton Football Coaches Clinic (96'), Division One (00'), Buffalo Bills (00'), and Pittsburgh Clinic (01'). In addition, he is recipient of the WNY High School Sports Coach of the Decade (00') and the Buffalo Bills Coach of the Week (00' and 02'). In 2001, Wally was inducted into the Chautauqua Sports Hall of Fame.
Wally was a member of many associations, including the WNY Coaches Association, the NYS Coaches Association, the National Federation of Interscholastic Athletic Administrators, the NYS Athletic Administrators, the NYS Sports Writers Association, and The National Football Foundation and College Hall of Fame. He is also a lifetime member of the National Education Association and was a member of the Jamestown Teachers' Association.
He entered politics in 1999, winning the Chautauqua County Legislature District 10 seat. That was followed by re-election in 2001, 2003, 2005, and 2007. He retired December 31, 2009. While serving in the legislature, he was a member of the Administrative Services Committee, the Capital Projects Financing Committee, the Audit and Control Committee, the Public Safety Committee, South and Sewer District, Cornell Cooperative Extension, Stop DWI Board, Fire Safety Board, Vice-Chairman for four years and Chairman of the Board of Trustees for the last two years at Jamestown Community College.
Wally was involved with the IAABO Basketball Board #39 in a number of capacities. He was a member for thirty-three years, president for four years, and secretary for nineteen years.
Wally resides in the Town of Ellicott with his wife of 54 years, Dixie. They have four children: Leslie Ann, Wally Jr., Michelle, and Kelly. He is also the proud grandfather of 8 grandchildren. Wally enjoys watching all types of athletics, including high school and college sports, as well as professional sports, especially the Detroit and Buffalo teams. Wally is an avid reader and enjoys golfing. He is a member of the Vikings, the Lakewood Rod and Gun Club, Elks, Moose, Allen Park Men's Club, and a member on the Board of Directors of the Chautauqua Sports Hall of Fame. He is a communicant of St. James Roman Catholic Church.